Fathom Analytics blog / Feature
Don't be the last person to know when your site is offline
Today Fathom is introducing simple website uptime monitoring for all our customers, available on every plan.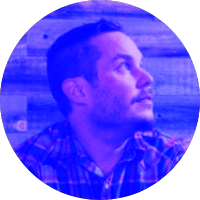 Today Fathom is introducing simple website uptime monitoring for all our customers, available on every plan.
Uptime monitoring may sound complex or nerdy, but it's not. Keeping your website online and working builds trust with your audience. If someone tries to visit your website and it's down or has an error message, it'll be hard for them to build that trust. So, if your website host or SSL certificate are broken, you need to know this quickly so you can fix it or contact whomever can.
Knowing how available your website is to visitors is critical to every single business. That's why we've added this unlimited monitoring option for every customer, on every plan, at no extra charge, so that you can be alerted if there's ever anything wrong with your website.
As a Fathom customer, you can now add unlimited domains with unlimited monitoring to your account. We have four options for notifications:
SMS text messages
Email messages
Telegram notifications
Slack bot notifications
Example of an uptime monitoring email from Fathom
We check at 30-second intervals to ping your website and it's SSL certificate to make sure everything is running smoothly. If it's not, you'll be notified right away, so you can fix it before anyone else notices.
Note that we aren't trying to complete with full-featured monitoring software like PingPing or OhDear, we're offering this as a very simple way to monitor your site and certificate if you don't use software like theirs. That's why our options for monitoring are to add your domain, select the type of notification you want, and that's it. No report breakdowns, no public status pages, no performance monitoring… we offer just basics of an alert if something goes wrong (which is what we think is all most of our customers need).
We'd like to give huge thanks to PingPing for partnering with us on this. We were able to come up with a great arrangement that allowed us to absorb all costs on behalf of our customers. If you're ever looking for more advanced website monitoring (uptime history, public status page etc.), and you have the budget for it, we recommend giving them a try. They are a small team of incredible programmers.
To start monitoring your website and it's SSL certificate, log into your Fathom account and follow these instructions.
If you aren't a Fathom customer, why not start a 30-day free trial and start collecting privacy-focused website analytics and monitoring your website's uptime.