Fathom Analytics blog / How-to
How to Track Visits to Website (The EASY Way)
Looking for an easy way to track visits to website without complexity and learning curve? In this guide, we will show you how you can start visitor tracking in no time.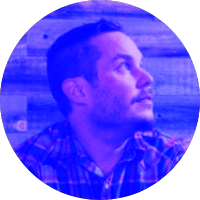 If you've got an account, sign-in and start using it today. If you're not yet a customer, grab a 30-day free trial and start using the importer within minutes.
Starting your own website journey is a challenge, and analytics play a fundamental role in it.
However, understanding what's happening on your site is not always that easy.
But traffic analysis doesn't have to be rocket science. In this in-detail guide, I will show you how to track visits to website using a simple yet powerful tool: Fathom Analytics.
What is The Easiest Way to Track Visitors to Website?
There are different website analytics tools that website owners can use depending on their needs.
Two common problems with most web visitor tracking tools out there (including widely used Google Analytics) are:
They are complex to use: many website visitor tracking tools have messy interfaces that often require a learning curve.
They are not privacy-focused: they do not comply with international regulations regarding visitor's privacy and data collection.
Meet Fathom Analytics
This is why we made Fathom Analytics - a simple web analytics tool.
We make things simple for you - you will be able to make the best out of your key performance indicators and web analytics in a simple and straight-to-the-point interface.
We collect traffic data responsibly - "tracking" is a rather intrusive term; we don't "track" your visitors. Instead, we collect data on your site's traffic in a responsible and legal way.
We care about privacy - our website tracking tool comes with EU Isolation, and that's something enabled by default.
Collecting visitor data with Fathom Analytics will help you focus on the important web analytics metrics, and let you:
Understand visitor behaviour: comprehend how visitors interact with your website to have a clear understanding of how your site is being perceived online.
Powerful insights to focus your sales and marketing efforts: gathering data about your entire customer journey can help your marketing and product teams to improve marketing campaigns with the purpose of gaining more quality leads and increasing conversion.
See what's working and what isn't: website tracking tools help you understand what's working and what's not on your website so you can leverage data to improve customer journeys, increase web traffic, or achieve success with your website.
How to Track Visits to Website: Step-by-step
Comprehending how visitor tracking software work is not always that easy for newcomers to the world of website analytics.
But having a clear understanding of your traffic stats is not optional if you want to be one step ahead of your competitors.
To start tracking website activity and visitors with Fathom, follow these simple three steps.
1. Create a Fathom Analytics Account
First and foremost, create a brand-new Fathom Analytics account. Every account comes with a 30-day free trial - this is enough time to let you get familiar with the tool and its capabilities.
There are monthly and yearly paid options, so you can choose what's most convenient for you.
Enter your billing details, and then proceed to the following step.
2. Create Your First Site And Install Fathom Analytics Code
You will be prompted to add your first site to Fathom Analytics - your journey is about to start!
Click on "create a new site", and the following screen will show:
Here, you must add your site name to get started. Then, it will be necessary to add FA's tracking code into your site to install our website visitor tracking software successfully.
The installation instructions will vary depending on your website type. Fathom Analytics will generate a single Site ID that will subsequently be connected to your site to start collecting data on website visits.
Your Site ID will be an alphabetic code with the format "ABCDEFG."
You can embed your website code by adding it to the head section of your website, as shown in the following screenshot:
Or, if you have a WordPress Site, you can download the Fathom Analytics WP plugin from your WordPress dashboard and include the information of your unique Site ID.
After installing your FA code, click on "Verify Site Code" so the tool can verify that the code has been correctly installed on your site. If you don't want to verify your site code now, you can click "Close".
Load your site to test the installation, and check that the code has been implemented as expected.
Congratulations - you have started to track visits to your website with Fathom!
3. See Website Visitor Tracking Data On the Fathom Dashboard
Once your FA code has been successfully implemented on your site, Fathom's multiple tools and features will start to display web traffic on the main dashboard.
From now on, you can use this information to gather data (in a privacy-focused way), generate a tailored traffic report, and more.
Fathom Analytics Dashboard is extremely easy to understand and use.
First, you will see a graph that shows the evolution of your website visitors over time. You can change this graph to hide or show certain values.
Each parameter above the graph has a meaning:
| --- | --- | | Parameter Name | Explanation | | People on your site | Current number of people actively viewing your site right now. | | Visitors | Total number of people who have visited your time over a certain period of time. | | Views | Total number of website pages loaded by visitors. If 2 visitors load 2 pages each, then Fathom will show you 4 views. | | Average time on site | Average time spent by a visitor on website pages. | | Bounce rate | Percentage of people who visit your site and leave without engaging with other pages. | | Event completions | Total number of conversions tracked through events on your website. |
If you scroll down a little bit, you will see the following parameters on the dashboard:
This is what each one of these parameters means:
| Parameter Name | Explanation |
| --- | --- |
| Pages | Pages on your website sorted by website traffic. |
| Entries | First page people entered your site on. They can be landing pages or other unique pages. |
| Visitors | Unique persons who visited your site expressed in total numbers. |
| Views | Total amount of times that a single page has been viewed on your site. Also referred to as page views. |
| Referrers | A website or a medium used by visitors to get to your website (search engines, social media platforms, etc.), also referred to as traffic sources. |
| Device Types | Device used by visitors who view your web pages (mobile, tablet, or desktop). |
| Browser | Browser type used by visitors (Google Chrome, Safari, Opera, etc.). |
| Countries | Traffic information of your visitors sorted by country. |
| Events | Parameters you want to collect data from other than visitors and page views. |
| UTMs | Campaign parameters on links created via Fathom's UTM Builder. |
You can also check out our Fathom Dashboard Video Walkthrough to get precise insights on dashboard terminology and other factors.
How Can You Make The Most Out of Fathom Analytics?
As you can see above, Fathom Analytics makes collecting data from your website visitors a fairly simple process that anyone can perform.
But one thing is to check how many visitors you receive on your site, and another thing is to make the best out of our tools and features to improve your marketing efforts in a data-driven way.
Fathom is more than a simple website visitor tracking software, and you'll learn this quickly by using the following features.
1. Setup Events
Event Tracking is possible through Fathom Analytics Events. It's possible to collect website traffic data about certain parameters on your site by going to the Event Management Tab.
Events can be everything you want: button clicks, form submissions, file downloads, clicks on links, and more.
Go to the Event Management Tab to set up Event Tracking on Fathom:
Events have three important parameters to consider: Event Name, which is the name of the event, Event ID, which is the ID tag related to the event; and Event Currency, which is an optional parameter for events with monetary values.
For instance, you can track website visitors to a single page by adding an event script as a page loads:
Replace "Your-Event-ID" with your customised Event ID created on FA's dashboard, and Fathom will start collecting event data and reflect it in your dashboard.
2. Enable Email Reports
One of the most useful features of Fathom Analytics is the Email Reports feature. With Email reports, you can get exclusive traffic reports directly into your email inbox. You can set up email reports like this:
Go to Settings, and select Emails.
Select "Send Me Weekly Reports" or "Send Me Monthly Reports" - it is up to you.
Click "Create New," and you'll receive powerful summarised reports in your email on a weekly or monthly basis.
Remember that you can select the sites that you want to send in reports (provided that you have multiple sites instead of only one).
It is also possible to send reports to your marketing teams by scrolling down to "Add additional email report" and adding your team's emails manually.
3. See Data From Multiple Websites in a Unified Dashboard
Fathom Analytics allows its customers to add or delete up to 50 different websites for free - that's a lot!
You can see traffic data from multiple websites simultaneously by toggling the "All Sites" feature on your main dashboard.
4. Share Analytics Dashboard with Your Team or Customers
It is possible to share dashboards with your Search Engine Optimization, Marketing and Sales Teams at the same time.
By default, dashboards will not be shared unless you decide to do so manually. This is how you share dashboards on Fathom Analytics.
Go to Settings and select Site Settings on the dashboard you want to share.
There are three options related to dashboard sharing: None, Shared (Password Protected), and Shared (No Password).
Click on the option you prefer. If you select Shared (No Password), copy the link of the dashboard and send it over.
If you select Shared (Password Protected), generate the Share Password, click "Save," and send the Share URL of your dashboard.
This feature is especially useful if you want other people in your team to use website visitor data in their strategies.
For example, a sales team can check the Event Completion parameter on FA's dashboard to determine the best course of action to improve conversion rates.
5. Exclude Your Own Visits and Certain Pages
If you want to have a more accurate representation of website visit data, you can exclude visits, so your and your team's visits don't count towards pageviews and visitors metrics.
You must add the following Fathom script to your browser console in order to exclude your own traffic:
The process varies depending on the browser you use (Safari, Opera, Mozilla, etc.), so you can get more detailed information about excluding visits here. You can also exclude your own visits by adding your IP address to your site's exclusion list.
By default, Fathom's tracking code acts on all pages of your website, but if you want to exclude certain pages, you can do it by using a script.
In this case, "/secret-page" is the pathname of the page you want to exclude. Modify this script and add it to the logic of the web page.
Wrapping Up: The Power of Using a Visitor Tracking Tool
Website visitor tracking tools are here to provide us with the insights we need to improve and adapt to the constant changes of the online world.
Most analytics tools out there overcomplicate some processes that should be easy to complete.
If you are looking for a Google Analytics Alternative, then look no more - Fathom Analytics does not violate your user's privacy as it collects data on your website: it's a win-win situation for everyone.
FAQ
What Visitor Tracking Software is GDPR Compliant?
Fathom Analytics is a GDPR Compliant website tracking tool. We protect the digital privacy of our visitors by showing data in aggregate while protecting the identity of your website visitors at all times.
Does Replacing Google Analytics with Fathom Hurt My SEO?
No - there will be no negative SEO impact if you replace Google Analytics with Fathom Analytics. In fact, your site will load faster (among other advantages), which represents a quite positive impact on SEO.