Fathom Analytics blog / Learn
How to collect analytics data from Meta's Threads
Meta does not offer a Threads-specific referrer data, meaning you'll have to track referral traffic from their platform via UTMs in Fathom Analytics (or any analytics software.)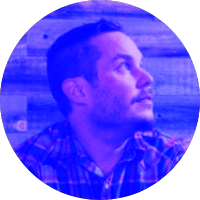 If you've got an account, sign-in and start using it today. If you're not yet a customer, grab a 30-day free trial and start using the importer within minutes.
Threads is a new platform from Meta (Instagram/Facebook) that functions like Twitter... minus Elon.
Like all other social media platforms, Fathom Analytics can help you collect analytics data from links in Threads to your website.
What is Threads?
Threads is Meta's latest software product, a social media platform to compete with Twitter, structured basically the same: you can post words/text and links.
As of their launch in July, the Threads platform saw over 100 million sign-ups in the first few weeks.
Meta does not offer a Threads-specific referrer data, meaning you'll have to track referral traffic from their platform via UTMs in Fathom Analytics (or any analytics software.)
Luckily UTMs are easy to create, collect data from, and filter by in Fathom Analytics.
How to identify Threads traffic in Fathom Analytics
New social media platforms tend to follow the same dark social patterns as old and existing social media platforms.
That means your analytics software (regardless of what you use for analytics) will likely only collect very basic data for links to your site.
This is why UTMs are essential when linking to your website from your Threads account.
For example, you could use the following UTM structure for your series of promo posts on Threads:
Campaign: promo
Medium: social
Source: meta_threads
Content: [unique to each post]
If you don't use UTMs, Fathom Analytics (and every other analytics software) will make it hard to distinguish traffic from Threads, Instagram and even Facebook - as it mostly shows up as "Direct" without any attribution.
This all may change
Meta could change things and provide referral traffic data without UTMs, which seems unlikely since they didn't for Instagram for Facebook. Most social platforms don't add helpful referral data to external links, which is too bad.
If things do change in any way, we'll update this post.