Fathom Analytics blog / News
Why we changed our pricing to focus on regular-sized businesses
The reasoning behind why we are nott interested in enterprise and are focusing on regular-sized businesses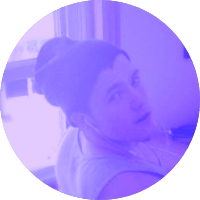 If you've got an account, sign-in and start using it today. If you're not yet a customer, grab a 30-day free trial and start using the importer within minutes.
We are pleased to announce that we are now focusing solely on regular-sized businesses. Before today, our plans focused on the individual / regular-sized business market all the way up to large enterprises.
Our previous plans were:
100k page views for $14 / month
1M page views for $44 / month
5M page views for $114 / month
10M page views for $154 / month
15M page views for $224 / month
20M page views for $288 / month
Now, the first thing that you might think when seeing those plans is: What an absolutely huge jump from 100K to 1M... and you'd be right. If you're doing an average of 230K views a month, that's a pretty large jump between plans.
How do you price to build a sustainable business?
One of the most challenging things in business is pricing. You obviously have to include your Cost of Goods Sold (COGS) and then you have to price things so you can build a profitable business.
You also have to make sure that the price does not exceed the value perception of the customer, else it just doesn't work. The customer has to feel like what they're paying for is "worth it" and to be honest, businesses should care about this too.
With this said, you also need to be careful not to participate in any sort of a "race to the bottom" with pricing. So with our $14 / month plan (100K views), a handful of people have contacted us and asked for a smaller plan because they only have 1,000 - 10,000 views each month. But the reality is that the amount of views is not the reason for the $14 price tag. The price tag is $14 because we need room for other operating costs such as solid infrastructure, salaries, freelancer costs, and then profit. Why do we need profit? Because profitable businesses are sustainable and don't need multi-million dollar venture capital rounds.
Why regular-sized businesses?
One of the fundamental reasons we are moving towards better serving regular-sized businesses than is that we don't want to be distracted from our primary mission. We have a core group, consisting of hundreds of happy customers, who love Fathom as it is: simple website analytics which are easy to use for their needs as businesses of their size. Sure, they welcome additional features, but they're happy to pay a reasonable price per month for a simple, valuable, quality service.
There seems to be a trend in SaaS where startups try to focus on bigger and bigger customers, forcing out small ones as they themselves grow in size. It seems like there's a race to the highest paying plans. We don't want to operate like that, and we're betting that there's room to be a profitable and sustainable SaaS company who focuses on the market we're part of and feel we can serve the best: individuals/bloggers and regular-sized businesses.
We also serve regular-sized businesses with huge amounts of traffic (without breaking a sweat)
Our high-traffic pricing is perfect for companies which just have a huge volume of traffic but want fast and reliable analytics. We have infinite scale, run on serverless infrastructure and our database technology is trusted by companies like Dell and Uber.
Governments, banks and household names trust Fathom to provide their analytics.
Nobody likes bloated software
We've had some huge, enterprise companies contact us asking for various features that we don't have. A gut reaction could be, "Whoa! If we could land this huge customer, we'd be set!". But the features they've all asked for don't even exist on our roadmap (and some would compromise on our principles of privacy and possible GDPR, CCPA and PECR compliance). Sure, we could build everything they asked for, but then we move closer to being a software product like Google Analytics... so we have to make a conscious step to stopping that from ever happening. In addition to that, the features that enterprise customers want would only bring value to them, not our core customer base.
What is your most popular plan?
Our $14 / month plan is our most popular plan by a landslide. So we've now changed the pricing page buttons to be less growth-hacker-ish about it (aka all the buttons are the same colo(u)r! Our plans are our plans, pick the one that suits your pageviews.
So what are you changing internally?
The biggest change in our business has been discussing and agreeing on our strategy moving forward.
We have concluded that we don't need to serve big enterprise customers who require far more features that Fathom will ever include
We have changed our pricing to focus on regular-sized businesses and have introduced more pricing points that benefit them at any stage (since regular-sized businesses can still be popular)
So without further ado, here are the new pricing plans:
100k page views for $14 / month
200k page views for $24 / month
500k page views for $44 / month
1M page views for $54 / month
2M page views for $74 / month
5M page views for $94 / month
10M page views for $124 / month
15M page views for $184 / month
20M page views for $244 / month
15M page views for $274 / month
As with any pricing change we do, existing customers will be grand-fathered (or grand-mothered) in at their current price.
Can Fathom still handle billions of page views?
Absolutely, because sometimes even small businesses get wildly popular (and we love that). We're just not going to push those bigger plans on everyone.
As with any pricing move, this is our educated guess based on data available and a renewed interest in doing our best to serve the customers we want to keep getting. But regardless of what happens, we feel very good about these new pricing levels and believe it's the right thing to do for our existing customers and potential new customers who could value from what we offer their market.