Fathom Analytics blog / Privacy-news
Online privacy statistics
Internet privacy statistics: here are some interesting facts and statistics from around the internet about protecting personal data and internet privacy.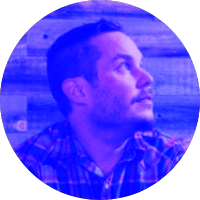 If you've got an account, sign-in and start using it today. If you're not yet a customer, grab a 30-day free trial and start using the importer within minutes.
The internet has unequivocally made us more connected than ever before. Many of us spend more time on social media networks than we do with our friends in real life (especially if there's a pandemic).
This shift to sharing, talking and connecting online has exposed us all to an increasing number of identity theft, data breaches and our personal information being targeted and sold to advertisers.
Companies track our behaviour across multiple websites, and governments monitor what we do and where we go online. Not to mention cybercriminals working to steal our data (and credit cards) for villainous reasons. Internet privacy has become a growing concern, and rightly so. Protecting your personal privacy on the internet should be a fundamental human right.
Internet privacy statistics
Here are some interesting facts and statistics from around the internet about protecting personal data and digital privacy and online security:
Data breach, cybersecurity and cyber-attack statistics
A data breach is any incident where sensitive or confidential information has been accessed or made public without permission. Typically these are the result of cyberattacks where criminals/hackers gain unauthorized access to company databases and then publish or sell that personal data.
Habits are changing around data privacy
In a study done by PEW Research, about attitudes around digital privacy, security and surveillance, they found that:
59% of internet users clear their cookies and browser history.
57% of internet users refuse to provide personal information about themselves that isn't relevant to a transaction.
25% use temporary or "burner" email addresses or unique usernames for every service.
24% routinely give inaccurate or misleading personal information about themselves when signing up for online services.
23% decide not to use an online service if they are required to provide a real first name.
The good news about online privacy
Results from my own digital privacy survey
In 2019, I ran a survey of over 1,500 subscribers to my mailing list (with the help of a quantitative data research firm). Everyone from the survey knew and believed their data is being used, shared, and monetized without permission, but there's a disconnect between understanding that and taking steps to protect oneself. Three reasons we identified driving that intent/action gap:
It's difficult to protect yourself online and requires too many steps or paying for additional services.
The impact of privacy breaches aren't felt frequently or severely enough to change behaviour. We can know our passwords have been saved in a plaintext file by a service we use, but unless our accounts have been actually used for bad things, it's not concerning enough to stop using the services we've grown used to using.
There's a lack of transparency about what happens when privacy has been breached, so we never really know the full extent of problems because they're hidden behind either lawyer-speak or PR jargon.
Here are some of the most interesting stats from the survey:
88% of respondents are at least moderately familiar with digital privacy.
70% of respondents are extremely concerned about digital privacy in general.
66% of respondents feel as though they have little to no control over their digital privacy, and only * 5% feel like they have some or a lot of control over how much of their info is shared online. Respondents feel protecting their digital privacy online is extremely important.
83% of respondents felt that anything they typed into the internet (via social media or email) was used to "follow them around" the internet with targeted ads.
The survey results are posted online here.
What these privacy statistics mean for us
The most important thing to remember about the internet is that it's forever. Anything we post, publish, save or share can potentially be accessible for all time.
This is why it's so important to take necessary steps when using the internet and signing up for online services to protect our personal data.
By using things like VPNs to connect to websites (especially on public wifi), unique email addresses for every service (so we can be aware when breaches happen and where they originated) and password managers to generate unique passwords and two-factor authenticators for every website, we can do a much better job at keeping cybercriminals at bay and our information safe. We can also do things like use a secure/private browser (like Firefox), use a privacy-focused search engine (like DuckDuckGo), and of course, a privacy-focused analytics tool (like Fathom, yes, we're shameless!).
We can even use services like haveibeenpwned to see if any of our online accounts or passwords have been breached or compromised in any way.
Data privacy affects billions of internet users every single year. We can minimize this risk by being careful, and taking simple steps to protect ourselves, our businesses and the users of our own websites/services.