Fathom Analytics blog / How-to
How to Move Google Analytics Property to Another Account
Learn how to have more control over your GA4 properties by moving them. This guide shows you how to move Google Analytics property to another account easily.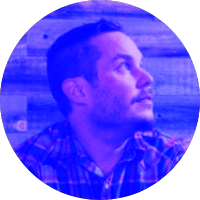 If you've got an account, sign-in and start using it today. If you're not yet a customer, grab a 30-day free trial and start using the importer within minutes.
A few years ago, it was impossible to move properties between Google Analytics accounts. Now, Google has implemented a Property Moving option that lets you move a source property to a destination property within a few clicks.
GA4 users can have multiple properties on the same account, which facilitates data analysis and property management.
The moving process is straightforward, and this guide will show you how to move Google Analytics property to another account in 4 steps.
3 Reasons to Move a Property in Google Analytics
There are many reasons to move a property from one Google Analytics account to another, and these are the three most common ones:
You'll have more control over the property: if, for instance, other Google accounts are managing your property (marketing teams or organisations that usually mix your and other clients' properties together), you can move the property to your own account and have more control over its data.
You want to delete a GA4 account: if you wish to delete an unused Google Analytics account, but still want to keep your property data somewhere, then moving properties is what you need to do.
You'll migrate from UA to GA4: although GA4 and UA properties are different (they do not have the same tracking code nor use the same data model), you can keep your old UA properties on a new account to check the old data after completing the UA to GA4 transition.
What Happens if You Move a Property to Another Google Analytics Account?
Properties behave similarly within the Google Analytics environment. According to Google, properties move from a source account to a destination account - this is what will happen after you move a property on GA4:
All data streams, dynamic attributes, data import, historical data, custom tables, and custom definitions associated with the property will be moved from the source to the destination account.
The tracking code of the property will remain the same - the property will move along its own tracking ID, and it won't be changed after moving it.
Some linked accounts and integrations will move to the linked destinations (such as Campaign Manager, Google Search Console, Search Ads 360, Google Ads, and more). Still, others will need to be unliked from the source account first (such as Doubleclick Campaign Manager, Doubleclick Bid Manager, etc.).
All assets in the property view, such as associated objects, dashboards, custom reports, annotations, remarketing audiences, segments, and goal, will also move.
Other settings and filters will be copied to the destination account, except if the destination account has the exact match of the filter to be transferred. Therefore, filters in the original account will not be lost.
How to Move Google Analytics Property to Another Account
Only users who have "Edit and Manage Users" permissions will have full access to the property moving feature.
Some organizations and marketing companies often don't provide their clients with edit permissions or account level permissions to move their properties because they would get access to other properties of other clients as well.
Therefore, make sure that you have the required permissions, and then you can move a GA4 property from one account to another in just four steps. Learn more about user permissions in GA4 here.
Step 1: Open Google Analytics 4 Admin Panel and Go to Settings
Log in to your Google Analytics account and open the Admin Panel.
After you open the GA4 Admin Section, you can move to the following step.
Step 2: Select Property Settings and Click "Move Property"
On the Admin Panel, click "Property Settings", and a new Settings Screen will open.
Find the property, select "Move Property," and move on to the following screen.
Step 3: Select the Destination Account and Confirm Property Permissions
Select the Destination Account to where the property will be moved, and then decide on the user permissions for the moved property.
There are two property permissions options that you can choose from here:
Replace existing property and view permissions: the permissions of the moved property will be inherited from the destination account.
Keep existing property permissions: all current permissions will be copied along with the property.
Choose the option that suits you the best, mark the "Confirm Changes" box, click "Save," and continue.
Step 4: Change Google Analytics Property Ownership
A move request will be initiated, and you will need to wait a few minutes for the property to move successfully to the destination account.
Click "Go To Home," and, after a while, the property will appear on the screen of the destination GA4 account. That's how you move a property in Google Analytics.
Why Can't I Move Google Analytics Properties?
Although moving a property in GA4 is a reasonably easy process, it can sometimes fail if you don't comply with basic property moving rules.
These are the three most common reasons why you cannot move a GA property from one account to another:
1. You Are Trying to Move a Roll-Up Property
If you want to move a roll-up property, which is a property that contains data from two or more properties, you will need to remove all of its source properties first.
Likewise, if you want to move a source property, you must remove it from a roll-up property first.
You can unlink a source property from a roll-up property by going to Property Settings on the GA4 Admin Panel.
2. The Property is Still Linked to Google Ad Manager
If you are trying to move a property linked to Google Ad Manager, it is imperative to unlink the property from GAM first so you can move it properly.
Google Ad Manager properties linked to a different legal entity than the source account will need to sign a new linking contract after you move them.
3. The Destination Account Already Has the Maximum Number of Properties Allowed
The destination account cannot exceed the maximum number of properties allowed, which is 50 properties.
In that case, you would need to either move the property to a different account, or delete some unused properties on the destination GA4 account.
Summary: Moving Google Analytics Property
Moving a GA property to another account is easy, and, in many cases, necessary.
If you want to keep track of your historical data, custom reports, and more information after migrating from UA to GA4, then move a property and don't lose valuable data that might be useful in the future.
Also, moving properties to a single account provides you with more control over the way data is handled, which is why you shouldn't sleep on it. Fortunately, thanks to this simple step-by-step guide, you are ready to move a property from a GA4 account to another within just a few clicks.
FAQ
How Does Moving a Google Analytics 360 Property Work?
Moving a Google Analytics 360 property to another account works the same as moving a standard property. Billing information will remain unchanged, so you don't need to make further changes after moving the existing property to another GA profile.