Fathom Analytics blog / Feature
See your Fathom dashboard inside your WordPress admin
By using Fathom Analytics for WordPress you can view your Fathom dashboard directly within your WordPress admin area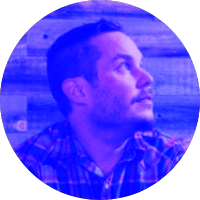 If you've got an account, sign-in and start using it today. If you're not yet a customer, grab a 30-day free trial and start using the importer within minutes.
Our goal with Fathom Analytics has always been to make it as useful as possible. Sometimes more useful means using our actual software on our website less.
In that vein, we've launched a free plugin for WordPress that not only adds your Fathom PRO tracking code to your site without any program but also lets you see your Fathom dashboard directly inside WordPress.
So if you use WordPress, you can now your Fathom dashboard and your stats without leaving WordPress. This will help save you time by not making you log into one more service to learn what's going on and what's popular on your website. You can't edit settings in Fathom from inside WordPress, but for daily viewing, it's got everything you need.
To use use this plugin, you need to be a customer of Fathom Analytics and setup the plugin successfully on your server.
Here are a few more details:
Where can I find the plugin settings? This plugin has just a single settings field, which can be found by going to WP Admin > Settings > Fathom Analytics.
Where do I find my SiteID? Your SiteID is the unqiue code in your tracking snippet. Go to your Dashboard, click Settings, then Sites. The SiteID is the second column, copy and paste it from there into the field on the settings page in WordPress.
What's the Fathom share password? In order to use Fathom Analytics for WordPress your dashboard must be set to "Public" or "Viewable to anyone with the share password". If your dashboard is public, skip the Fathom Share Password field. If your dashboard is set to have a share password, enter that password in this field.
What's the Fathom Fathom URL? Leave this set to "cdn.usefathom.com". Or, if you have created a custom domain within Fathom, you can set it to your custom domain here.
We hope you enjoy using Fathom Analytics for WordPress, and be on the lookout for more CMS integrations in the future.