Fathom Analytics blog / Feature
Filter your dashboard by event completions
Our most requested feature has been launched: you can now filter your dashboard by event completions!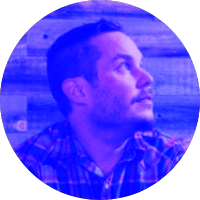 If you've got an account, sign-in and start using it today. If you're not yet a customer, grab a 30-day free trial and start using the importer within minutes.
Event filtering means you can now see things like: what pages people were on when they signed up for your mailing list or what referrer led to the most product sales—all by combining the power of events you've created with our filters.
Event filtering is just the start of improvements and features we're adding to the dashboard. We're excited to keep bringing you updates to Fathom Analytics.
Note: right now, entries aren't shown when you filter by an event—we'll add that in the future. This is version one of event filtering, and we look forward to showing you our full vision for this feature soon.
A few other features we've shipped lately
You can now search your sites from the dropdown on your dashboard. For those of you with lots of sites, there's also now pagination in that dropdown.
The chart now shows a dotted line when the data is incomplete (i.e. you're looking at today, and there are 12 hours left in the day). That way, you can better see if there's a drop in stats vs just incomplete stats.
What's next?
This is just version one of event filtering. We're already working on adding a bit more data to make it even more helpful to you and your business.
Keep an eye on our roadmap for what's next and our changelog for what we've built lately.